Introduction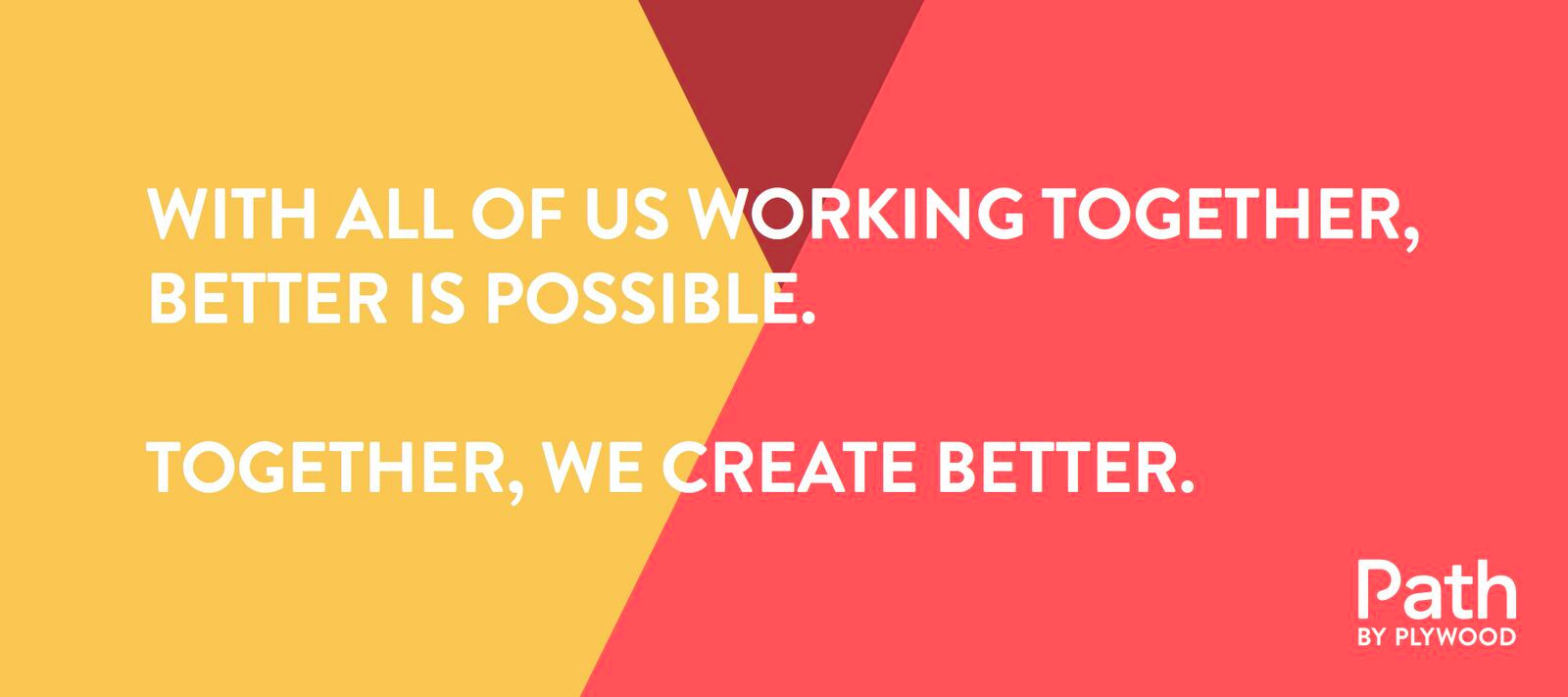 Welcome! We are so excited to dive into this course with you. Here are some tips to get the most out of this experience:
This course officially begins on January 22nd, 2020. If you are just logging in, go ahead and read the Introduction page and feel free to dive in to the online content.
We recommend you focus on a specific project as you go through Path. If you have an organization already, that's easy! If you have just a vague idea of what you want to do or what problem you want to solve, go ahead and choose an idea to start working with. We know it will likely change, but it will help you answer questions and really learn the Path process.
We encourage you to set aside 30 minutes each day or 1 hour a few days a week to read or watch the material and to answer the questions.
Participating in the weekly coaching session is how you'll build the community you need to get your idea off the ground. We host a call on Thursdays at 8 PM and Fridays at 12 PM. The links are below and we use the same links each week.
Interact with others in this class by commenting and responding to other people's comments. You'll notice the question prompts in BOLD in each lesson.
We have a dedicated Slack Channel just for this cohort. Download Slack on your desktop or cell phone and you'll receive an email inviting you to participate. Slack is where we'll share any additional communications, resources, opportunities and ideas throughout your six week experience.
You can read the lessons and watch the videos on your phone via the Teachable app, but note that comments are not a part of the app. You must also have MyTeachable enabled to do this, which you can do by clicking your profile icon and following the prompts. We recommend logging in on your computer to get the most out of the course.
Connect with others in the Plywood People community beyond Path by joining this Facebook group and signing up for our Friday Five email list.
In this group, you will encounter some incredible people doing world-changing work. Let's start out with some introductions in the comment section below.
ACTION ITEM: Share your name & where you are from, a one sentence description of your project or idea, and what you love most about what you do. Please share any contact info or social handles for the group to reference as well!